President's Message
Volume 25, Issue 1 — Fall 2022 - 11/30/2022
Join Pres. Beinke for a weekly Bible study of the Scripture readings for the coming Sunday! This online study takes place on Thursday's from 7:00 - 8:00 PM on Go-To-Meeting at the following link:
https://meet.goto.com/445850965
. The study is of the readings from the 3-year series, year A, which most of the congregations of the District are following. These can be found in the Lutheran Service Book, p. xiv. If Thursday is a national holiday the class will not meet.
Pres. Beinke has resumed his weekly online Bible study, which is on Thursday's from 7-8 PM. The link is https://meet.goto.com/445850965.
Each week he goes through a study of the readings for the coming Sunday - the 3-year series, year A. All - including guests - are welcome to join in!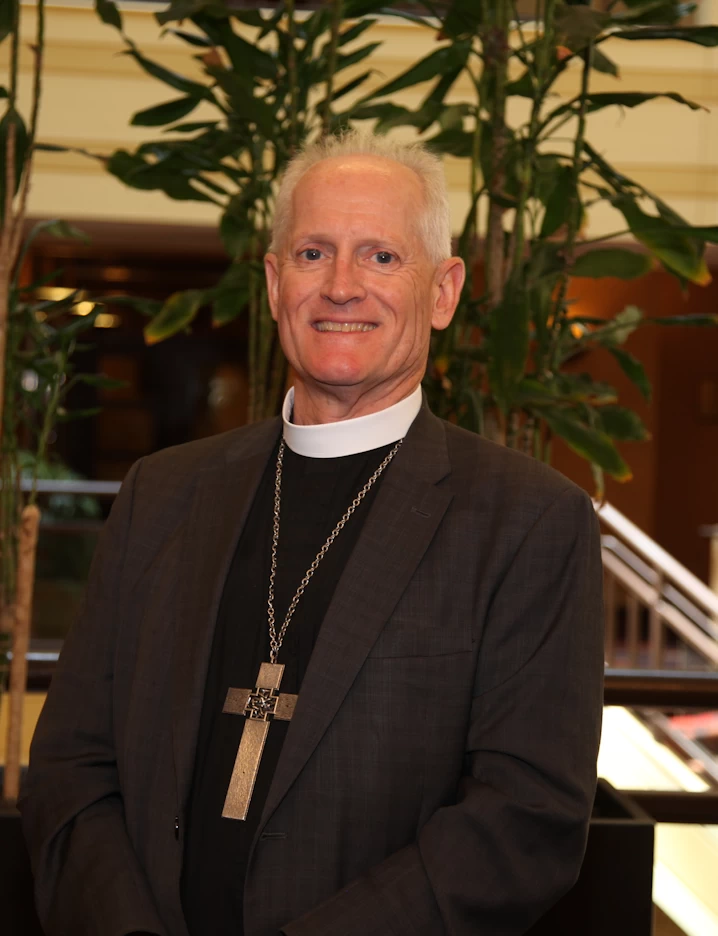 President's Message
Fall is a busy time in our congregations. Many resume Sunday School and Bible classes in September, and perhaps also increase their number of worship Services. Boards and committees resume or increase their activity. People are back from vacations and are seeing one another more frequently.
Fall has become very busy for me, also. At the end of August, I completed 28 years of ministry as the Pastor of St. Peter's in Norwalk, CT and assumed the position of District President full-time. And so, you may see me around the District, especially on weekends. I have begun visiting congregations on Sunday's: sometimes to preach and lead worship and Bible class; other times simply to worship with you and get to know you. If you have a special occasion coming up in your congregation, let me know! If possible, I'll be there to join in the celebration.
I do want to let you know of a very special occasion that will be coming up November 6th: the ordination and installation of Rev. Adam Teferi as a Missionary-at-Large of the District to serve a growing group of Christians from Ethiopia. The Oromo people are the largest ethnic group in Ethiopia, and many, including Pastor Teferi, have been coming to the U.S. They are conservative, Bible believing Christians, and those who settled in the Boston area began worshiping together and seeking a conservative Church to join with. We have been helping them and encouraging them for several years, and they are now worshiping at our congregation in Acton, MA, with Adam leading them. Supported by Pastors in our District, he recently completed the work that was necessary for him to become a Pastor in our Synod, and so our Board of Directors in September voted unanimously to call him as our Missionary to the Oromo people. We pray that soon they will become our newest congregation in the District! You will have the opportunity to meet these brothers and sisters in Christ when Pastor Teferi is ordained and installed. This Service will be at Mt. Calvary in Acton at 3:00pm on November 6th, and the news about this will go out well in advance. I hope to see you there!
One final thought: October is the month when Martin Luther posted his 95 Theses (on October 31, 1517) and the Reformation, which resulted in the formation of the Lutheran Church, began. The Reformation rested upon the Word of God, and it was that Word which brought it about. "If you abide in my word, you are truly my disciples, and you will know the truth, and the truth will set you free," says Jesus in John 8, the Gospel reading that is appointed for Reformation Sunday. I encourage you to grow in your understanding of God's Word by reading carefully this month's issue of our Synod's magazine, The Lutheran Witness. The October issue provides an overview of 12 Christian denominations, as well as the Lutheran response to their teachings. Reading through this, you will, I believe, come to a greater appreciation of how blessed we are in our Synod to have God's Word rightly preached, taught, and confessed. Thanks be to God for the gift of His precious Word, for by it we receive Christ and His salvation! To Him be the glory and praise; to us be the blessing of faith.
In Christ,
Pastor Bob Beinke, DP